Charlestown Cosmetic Medicine
CCM is one of Newcastle's longest-running doctor-led cosmetic clinics. Our team of doctors and registered nurses are experienced in a range of non-surgical cosmetic treatments and adopt a wholistic and individualised approach when treating each client. We pride ourselves on natural-looking restoration to keep you looking and feeling your best.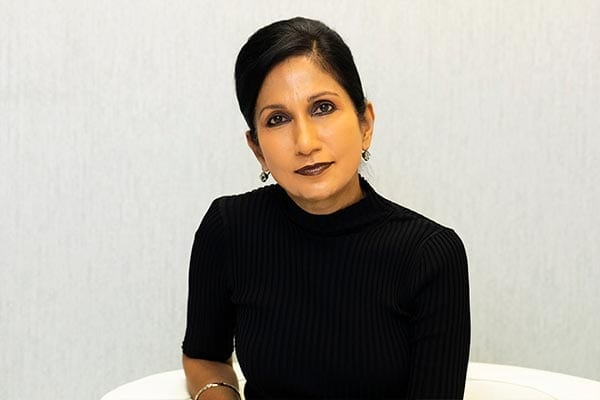 Jan Mudaliar
Cosmetic Doctor & General Practitioner
Dr Jan Mudaliar has been a general practitioner at the Merewether Junction GP service for many years. Jan graduated from the university of Otago, NZ. She has a bachelor of medicine and a bachelor of surgery degree, and a graduate diploma in family medicine from Monash University.
She has done extensive training in aesthetics medicine over the last 5 years.
Jan's qualifications include:
1. Professional certificate in aesthetic medicine
2. Advanced certificate in aesthetic medicine
3. Diploma in aesthetic medicine
Jan has been with Charlestown Cosmetic Medicine since July 2019.
Jan continues to stay informed and keeps up with the latest developments and techniques in order to provide the best treatment and care for her patients.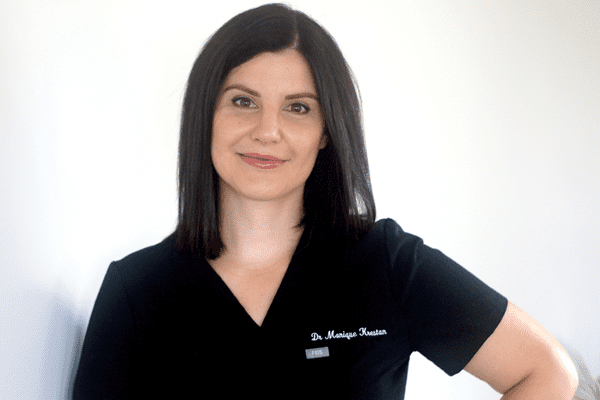 Monique Krestan
Cosmetic Doctor & General Practitioner
Dr Monique Krestan (MBBS FRACGP) completed her medical studies at the University of Notre Dame, Fremantle, in 2012. From there she trained in hospitals throughout Australia before completing a Fellowship with the Royal Australian College of General Practitioners. She began her cosmetic career in Perth and has been working in cosmetic medicine in Newcastle since 2018.
Dr Krestan prides herself on a personalised, caring, and meticulous approach creating a balanced and natural result for each patient.  Monique is a perfectionist and has a special interest in rejuvenation of the ageing face with a strong attention to detail and safety.  She is experienced in the use of a variety of fillers, neuromodulators, threads, laser, fat-dissolving and collagen-stimulating techniques, and has a sound knowledge of anatomy, dermatology and women's health.
Dr Krestan is a clinical trainer for Teoxane, and continually strives to stay up to date with the latest techniques and advancements. She regularly attends aesthetic and dermatology training and conferences throughout the country.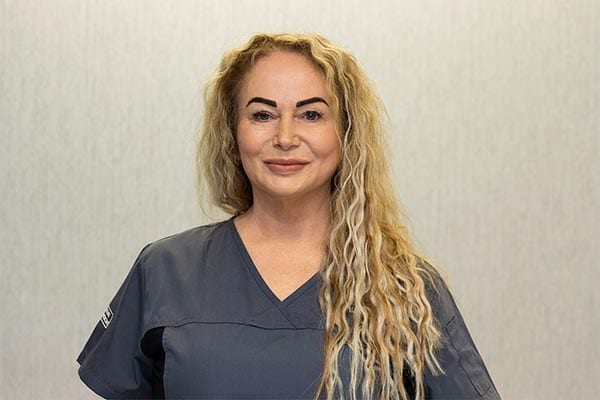 Karen Davison
Registered Nurse
Karen is a registered nurse. She has worked at Charlestown Cosmetic for 7 years. Prior to this Karen has worked for several plastic surgeons in the local area. She is a trained theatre nurse with more than 35 years experience in clinical/surgical nursing.
She has worked in the cosmetic medicine arena for the past 15 years. She has vast experience in this area of work. She has undertaken continual training in cosmetic medicine since she started this work.
Karen has a passion for her work and is meticulous when treating patients/clients. Her areas of expertise include; PRP, Dermal Fillers, Anti Wrinkle Injections & Laser work such as Pigment Removal, Vascular Lesions ,Acne Scars & Active Acne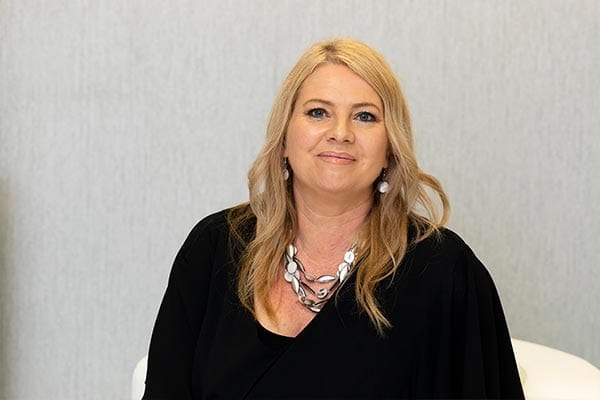 Kate Green
Practice Coordinator
Kate has spent most of her working career in the beauty industry and understands only too well how important the whole experience from booking your very first appointment to welcoming you back after many visits is personal to each and every patient.
Kate has been a qualified hairdresser for nearly 30 years, owning her own salon for many years, although more recently she transformed to a customer service specialist as she effortlessly makes anyone she meets feel not only welcome but super special.
What we Do
Here at Charlestown Cosmetic Medicine our experienced team of doctors and nurses perform a wide range of non-surgical cosmetic treatments, utilising the latest techniques and high-quality products. We create individualised treatment plans to enhance your natural beauty, keeping in mind your concerns and budget.
Our popular treatments include anti-wrinkle injections, dermal fillers, platelet-rich plasma and laser.
Our doctors can consult and prescribe for a variety of skin concerns including acne, anti-ageing, rosacea and pigmentation issues.
You can make an appointment online or by calling the clinic on (02) 4943 3232 or 0478 813 722 Tuesday to Friday. After hours, you can leave an audio or text message and we'll get back to you.